Austin Home Audio Video Setup | Music Distribution A/V Systems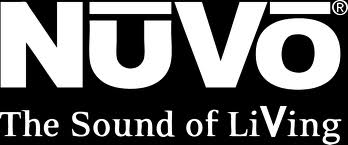 Professional and custom audio and video distribution systems in Austin will put your home audio and entertainment in full form. As a design company, we start with a wiring layout plan, then move on to pre-wiring, retro-fit installation, or remodeling stage, depending on the type of construction and circumstances. We have the ability to make your home electronics design a high quality and aesthetically pleasing finish out. With systems that can be controlled with your Ipad, Iphone, dedicated remote, or sleek in-wall panels, the goal is always to simplify and give a designer friendly look to your home. Professional quality or house brand speakers fit different listeners ears, but whatever the case, we'll customize the system to perform as flawlessly as possible within your budget parameters. One big key is having a quality control and distribution system, which Nuvo offers.
Video distribution is a different animal, and there are many electronic components that help send the video signal in a high quality manner, while allowing the most flexibility. Baluns, and Matrices help to make a high quality home audio video design perform in a unique way. Distributing video systems definitely requires high tech programming, and makes sense for many luxury home owners.