Austin Audio Video Systems Integration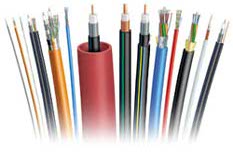 Systems integration is bringing multiple systems together to combine electronics to communicate with each other and achieve a specific task or number of tasks. We make electronics work with each other, and that is what systems integration is all about. But, before considering integrating systems, one must realize that quality design makes integration a certain success. There are many times when different brands of electronic equipment must communicate with each other, and this is quite common. We design systems utilizing multiple brands which work in harmony with each other.
Some home automation systems and audio video devices are better served to communicate with each other, and others are not not. Sometimes, the ability for home theater and smart home brands and components to work together or not has to do with brand wars, other times it could be a faulty device or electronic component, and even still it could be due to bad design. We have the design experience and consistently pull together different brands into one combined system. Why? Because it makes sense. The benefit of doing this is that we can take the best and most trusted devices or components from a pool of options, and integrate it with other rock solid pieces from different brands. In the end, you will have the most cost effective solution for your end goal.
Many companies like to follow the mantra set by their manufacturers reps to stick to the program of selling only specific brands and items. We are different. Not only will we work with many different brands together, but we will also utilize existing devices and equipment that you already own, if its deemed usable and efficient. The truth is, some manufacturers are strong in some areas and weak elsewhere, we recognize this and have taken action related to how we design systems. From our clients' point of view, this has been a winning combination when it comes to your austin home automation and electronics systems integrator. If a company decides not to work with you because they don't want to use any of your existing equipment for liability reasons, it could be time to laugh that off and move on. Call us.